Cheap Solar Tubewells Solutions
Install Solar Tubewells in Pakistan offered by Zeus Energy. The agricultural sector has the biggest share in Pakistan's economy and a large part of our population belongs to it. As the country is still deficient in electricity production, power cuts are a routine case in rural areas. 12 to 15 percent of the electricity country produces is consumed by villages mainly for running tube wells. The high frequency of load-shedding as compared to the cities worsens the situation in these regions. It becomes problematic for farmers to water their fields on time for the production of crops in such a scenario. This arrangement allows the farmers to water their crops without any interruptions and collectively benefits the nation with greater yield and profit.
Zeus is providing the services of solar tubewell and drip irrigation system to the farmers all over the Pakistan. We can provide the facilities of solar water pump and drip irrigation in Lahore, Karachi, Islamabad, Rawalpindi, Faisalabad, Peshawar, Sargodha, Gujranwala, Multan, Kasur, Khushab, Mianwali, Hyderabad, Chiniot, Okara, Rajanpur, Sahiwal, Pakpattan and all other cities of Pakistan.
Why Solar Tubewell in Pakistan
Pakistan's economy is agrarian and heavily dependent on agriculture. An overwhelming majority of Pakistan's population (70%) lives in rural areas. Zeus Solar Energy offers you the most reliable and cost effective solar tube well in Pakistan Solar tube well has benefits combined with its usage. They have replaced the conventional and old tube well, which would run using electricity.
Less Dependency on Grid Power, Zero Bill?
At Zeus we consider it our mission to provide the farmers a Tubewells system based on a cheap, robust form of alternative energy so that farmers can improve their standard of living and increase their agricultural products which are a major export for Pakistan. With the installation of Solar Tubewells in Pakistan, there will be less dependency on grid electricity which will be a sigh of relief for farmers. The electricity bills will end up in zero for their agricultural purposes. This is a win-win situation for farmers and landowners as the electricity bills have dropped down to zero.
Punjab Govt.'s Solar Tube Well Scheme
Pakistan is agricultural country and it is this agricultural produce of Punjab that accounts for 80% of the national GDP. This is why our government wants to provide benefits to farmers in order to save their expenses and overheads. The govt. has introduced a Solar Tubewell Scheme whose salient features are:
Highly Reliable and Guaranteed
The reduced or zero risk factor increases the viability and demand of these solar tube wells. It makes them more reliable and a perfect choice to serve the purpose for years. Moreover, their performance efficiency is guaranteed and this Agricultural Solar Solution comes with a warranty. Cost-effective and designed to deliver excellent performance, Premier solar tube wells are just what our farmers require. Our preventative solar panel maintenance plan is designed to help you achieve and maximize your solar energy investment return, and to assist with your risk management as part of your annual electrical compliance regime.
Solar Energy for Tubewells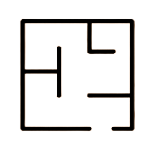 Huge Savings On Bills
Use power from your solar panels during the day and save on your electricity bill.
Add value to property
A solar PV system is a popular and cost-effective feature and may add value great value to your property.
Reduce carbon footprint
There are no direct co2 because electricity is made from sunlight rather than fossil fuels.