Higher Savings Every Year!
Get Electricity Bills Up to Zero or Even Negative with Zeus Energy
Install the best residential solar panel system. It is now a top priority for most Pakistan households. Invest in a clean and eco-friendly future for your loved ones to enjoy. Our expertise in top quality modern residential solar energy designs promises big savings. We help you with residential solar panel installation in Pakistan to make the most of the sunny climate of your region and reduce environmental footprints. What's more? You may sell the extra solar energy to the grid to add to your income. Zeus Solar always provides unmatched support and services for solar panels for homes. We provide solar energy solutions in many areas of Pakistan including Islamabad, Rawalpindi, Lahore, Peshawar, Multan Sukhar Hyderabad, Karachi, Quetta, Gwadar Faisalabad, Bahawalpur, Rahimyar Khan, DIG Khan, Mirpur, Kashmir Muzaffarabad, Gilgit, Hunza.
Our highly-skilled team of solar technicians customize every solar power system to meet your energy goals and requirements. We guide you through the installation process and keep you informed on every step. Here is our step-by-step process from start to finish:
We all know that dreaded feeling that comes when you see your power bill in the mail. How much will it cost? Have you budgeted enough to pay the bill? Having the right solar system on your roof eases this tension.
Here at Zeus Solar we work with your unique requirements to ensure your solar energy system is both within your budget and designed to maximise your savings. Because as we all know, unfortunately the cost of power is only going one way and that's up.
Ability to generate your own electricity
Energy from the sun beams down on your home every day; even in winter and on overcast days. When you have solar PV panels on your roof, you harness this power and generate electricity that you can use in your home.
Installing solar PV panels on your roof is one of the easiest and most practical ways of contributing to a sustainable future. Starting on your own home is a fantastic way to show that you care about reducing your carbon footprint.
Solar energy is a long term investment
Your solar system will start saving you money the moment it's switched on, but the benefits of solar power will run well into the future. Indeed, the longer you have your system, the more benefits you enjoy. Most solar systems pay themselves off in less than five years, and they add value to your home or business.
Repairs, Maintenance And Upgrades
Experiencing issues with your solar power system? Zeus Solar Power has a specialized in-house service department that handles all types of solar repair, maintenance and upgrade projects. Our commitment to exceptional customer service is what separates us from our competitors. All our system repairs and upgrades are done with utmost care and professionalism.
Solar Power for Your Home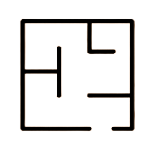 Huge Savings On Bills
Use power from your solar panels during the day and save on your electricity bill.
Add value to property
A solar PV system is a popular and cost-effective feature and may add value great value to your property.
Reduce carbon footprint
There are no direct co2 because electricity is made from sunlight rather than fossil fuels.